SRi success

SRi Forensics is pleased to be included on a two / four year framework owned by the Crown Prosecution service and the Serious Fraud Office. The Company scored higher in the tender process than over 70 other national and international companies, coming in second highest, to emerge as one of only five successful candidates, and importantly, the only North West based company on the Framework for their chosen Lot 3, Building Electronic Evidence Presentation Packages. This means that SRi Forensics now supplies a range of products to the Criminal Justice Services including installation of audio visual equipment into courts and mass document scanning and management capabilities.

SRi Forensics successfully wins a contract with Her Majesty's Revenue and Customs. Fighting off 18 national and international companies and consortia, SRi Forensics were chosen as the company with whom HMRC would work on a long term project.

SRi Forensics are also now part of the UK Government's huge Sprint 2 framework where they work under contract to Europe's largest independent IT group. SCC is Europe's largest independent technology solutions provider around the infrastructure, and is part of Specialist Computer Holdings (SCH) plc. The Group has regional operations in seven different countries, employs over 7,000 professional staff and has delivered sustained, profitable growth for some 35 years, with annual turnover exceeding £2.5 billion.
---
SRi Forensics CEO Ray Evans comments: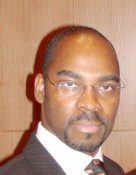 "Despite the recession which has massively reduced government spending, we have demonstrated that we are able to actually assist in reducing overall spending for government agencies by adopting a logical approach to evidential presentation. Traditionally, the costs to the UK coffers for this sort of work has been difficult for the agencies to budget, now, procuring services through frameworks and contracts, they can pre manage and audit their spending. This is obviously a desirable thing for them an opportunity for us.
Our medium term goal was to move away from the usual 'ad hoc' method of income generation which is the norm in our industry sector, and move towards more reliable and robust income streams. This strategy is beginning to pay off; we are pleased to be included on these procurement vehicles which can run into the millions of pounds each year. Going through the vigorous tender exercises, and scoring so highly, and working with large Government agencies and companies of the calibre of SCC has been great for our company; we know they will require some effort to deliver, but we are not afraid of hard work and we hope this pushes us to the next level"
---